Calling northeast Oklahoma county and tribal leaders! Click here to apply for the Oklahoma Accelerate program.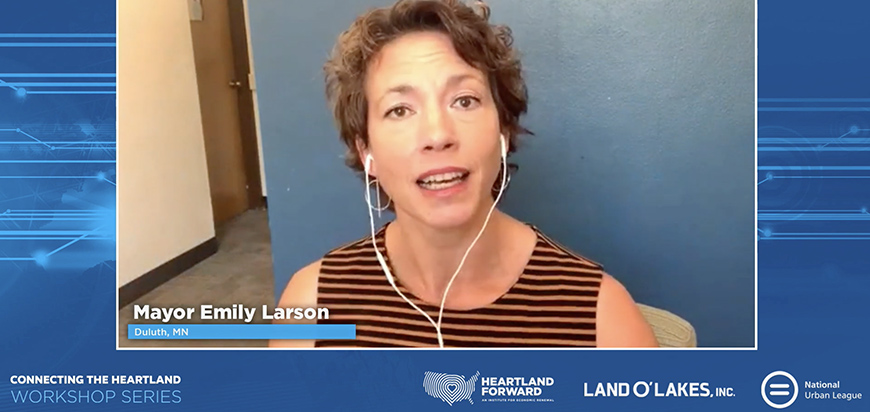 Duluth Mayor Strategizes with Other City Leaders Nationwide to Improve Broadband Service
Mayor Emily Larson joined a national panel of mayors at the Heartland Forward Connecting the Heartland Workshop to discuss both the challenges and opportunities cities face at this moment in bridging the digital divide.