Calling northeast Oklahoma county and tribal leaders! Click here to apply for the Oklahoma Accelerate program.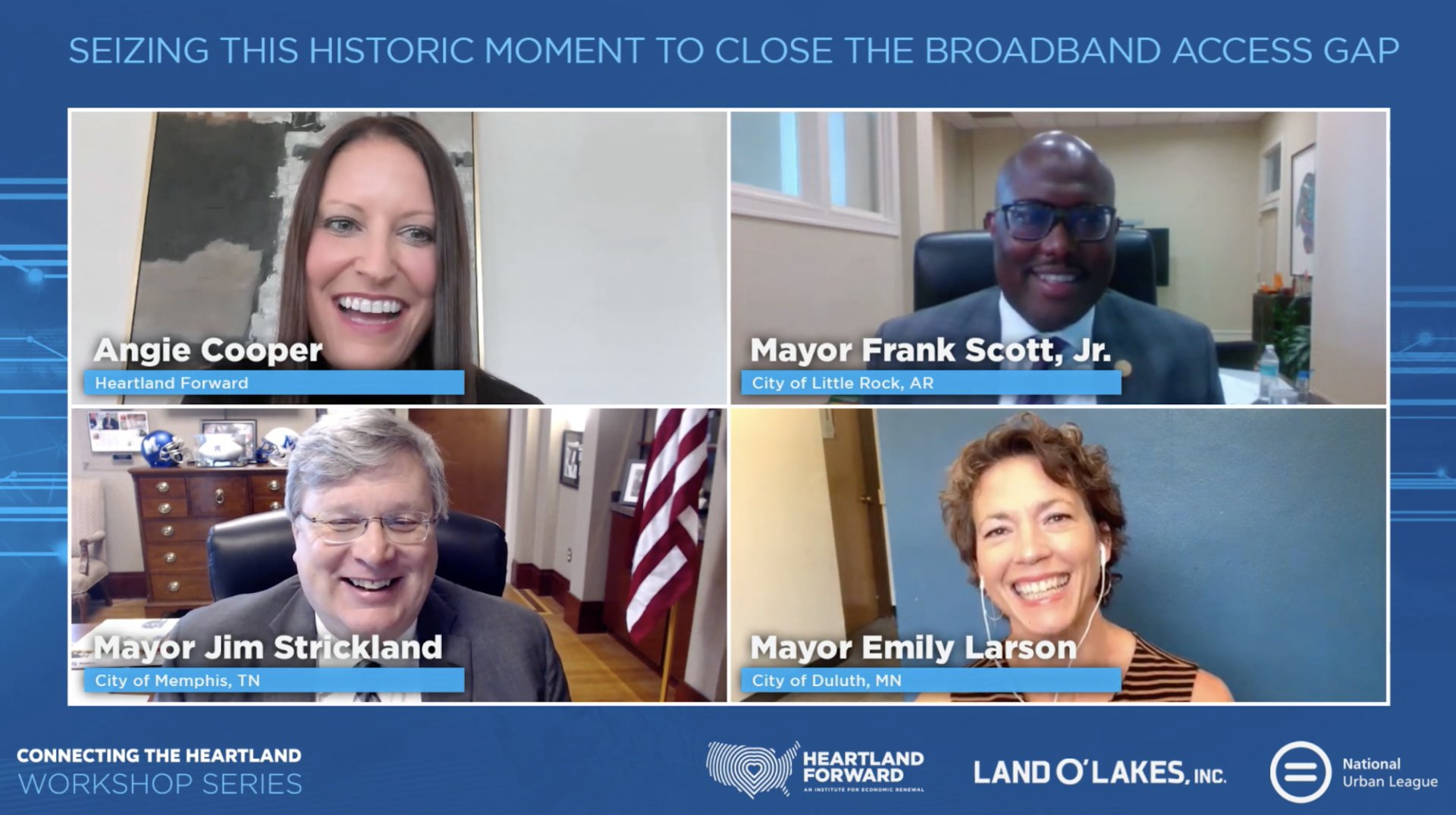 Availability Workshop
Seizing this historic moment to close the broadband access gap
In this workshop, we heard from those leading broadband efforts on the state level in Illinois and Ohio and from a panel of heartland mayors working to close the digital divide in their communities.
Key Takeaways:
This is the moment for communities to lean in and drive the process of solving their local connectivity gaps.
The need for coordination between all levels of government as well as private and non-profit sector stakeholders has never been greater.
Building infrastructure alone will not close the digital divide. Investments in affordability and adoption must go hand-in-hand with expanding availability.